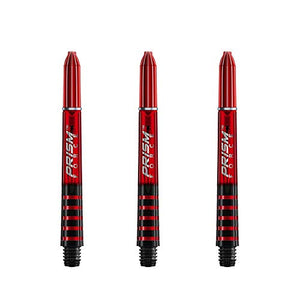 1 Set of Winmau Prism Force Dart Shafts (3 Total)
Length: Short, 3.6 CM/ 36 MM
A unique Force Grip Zone for unrivalled control and accuracy. The Prism Forces pioneering design uses advanced polymers evolved to achieve the ultimate style, strength and durability. This range includes a new light-weight Inox Steel Pro-Lock Shaft Rings to hold and secure any flights.