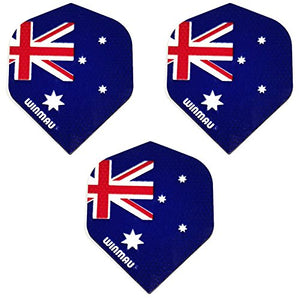 Features:
Comes with 3 standard 75 Micron Strong flights.
The game was taken into all theatres of war by English servicemen (including prisoner of war camps in Europe and the Far East) and thus many allies, particularly the Americans, Australian and New Zealanders learned about the game.
This acted as a catalyst for interest in darts which servicemen and women took home with them when the war ended and assisted the gradual post-war worldwide expansion of the game. In addition darts were included in NAAFI sports packs in the latter part of the war.
Publisher: Winmau
UPC: 657472840735
EAN: 657472840735
Package Dimensions: 0.4 x 0.4 x 0.4 inches