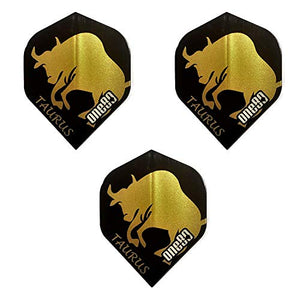 Comes with 3 Standard Strong Flights.
Known for being reliable, practical, ambitious and sensual, the people born under the Zodiac Sign Taurus have an eye for beauty. They tend to be good with finances, and hence, make efficient financial managers.
Practical, artistic, stable and trustworthy, the Taurus are loyal and dedicated in their work and relationships alike. They also are generous, humane and loyal individuals, and love to maintain and nurture their friendships and relationships with a genuine tender care.
In the main, they are gentle, even tempered, good natured, modest and slow to anger, disliking quarreling and avoiding ill-feeling.
In their work, Taurus are industrious and good craftspeople, and are not afraid of getting their hands dirty. They are reliable, practical, methodical and ambitious, within a framework of obedience to superiors. They are at their best in routine positions of trust and responsibility, where there is little need of urgency and even less risk of change.