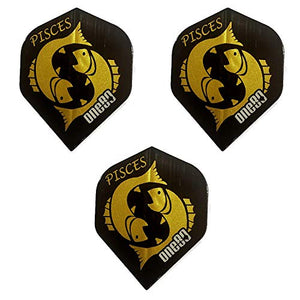 Comes with 3 Standard Strong Flights.
The Pisces or the Fish is considered as the proverbial dreamers of the Zodiac! They are lovely, mystical and compassionate beings. They can be the dream-lovers or partners in the positive manifestation of their personalities.
Pisces make outstanding directors, photographers, actors, dancers, painters & artists of all likes.
Pisces women, at first glance, are every man's school boy dream with a touch of playboy bunny.
All in all, the Pisces are sensitive, emotional, creative to the core, profound and intuitive beings. They carry a mystical allure that draws many a sceptic towards them!