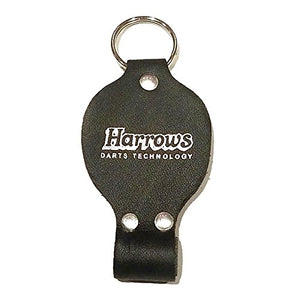 Brand: Harrows
Features:
Dart Sharpener w/ Flight Holder on the back!
Originally, patrons would throw steel-tipped darts in to circular blocks of elm, which the bar owners would have to soak over night to close the holes up.
Later, dartboards were made of clay and finally cork. Of course, most dart boards in bars these days are plastic and keep score for you. Quite a progression from arrows and tree trunks.
Modern flights are made from plastic, but they had originally been made of turkey feathers.
The fewest number of darts to throw a perfect game of 501 is nine. John Lowe first achieved this feat on television in the 1984 World Matchplay championships. He hit triple 20 six times in a row, followed by triple 17, triple 18 and double 18.
Publisher: Harrows
UPC: 657472840988
EAN: 657472840988
Package Dimensions: 4.3 x 2.5 x 0.5 inches