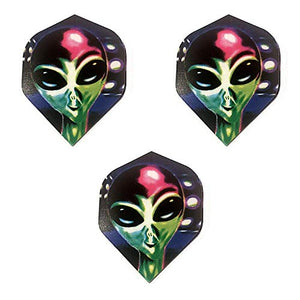 Comes with 3 standard 75 Micron Strong flights.
Astrobiology is the official science and study of extraterrestrial life. The NASA Astrobiology Institute was formally established in 1998 to develop astrobiology as a field and provide a scientific framework for flight missions.
The earliest recorded UFO sighting was in 1440 B.C. The first alien encounter ever recorded was an early UFO sighting in Ancient Egypt. The scribes of the Sixth Pharaoh Thutmose III described "fiery disks" hovering over the skies of Lower Egypt.
People believed in alien life as early as 610 B.C. Anaximander of Ancient Greece first introduced the concept of cosmic pluralism – or the assumption that there are worlds other than the Earth that may have life.