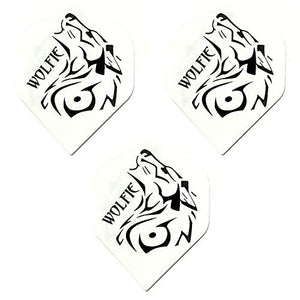 Comes with 3 Standard 75 Micron Strong Flights
Martin Adams (born 4 June 1956) is an English professional darts player. Nicknamed Wolfie, he is a three-time BDO World Champion and three-time World Masters champion.
He represents Cambridgeshire at county darts level and was the captain of England from 1993 to 2013, the longest any player has held that role. From his debut in 1994, Adams made a record 25 consecutive World Championship appearances, before failing to qualify for the first time in 2019.
Adams was diagnosed with prostate cancer in April 2016[2], but by the end of the year he was given the all-clear.