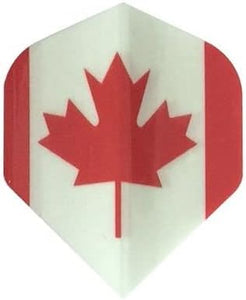 Comes with 9 standard 75 Micron Strong flights.

Canada is the second largest country in the world by total area

The name Canada comes from the word 'kanata' which means 'settlement' or 'village' in the language of the indigenous St Lawrence Iroquoians.

The maple leaf is a Canadian symbol and features prominently on the national flag.

Canada only got its own flag 100 years after it became a country - on February 15, 1965.