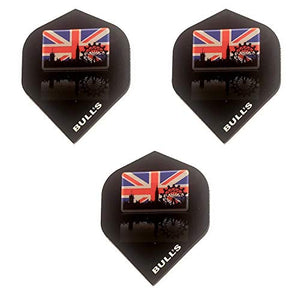 Comes with 3 Standard 100 Micron Extra Strong Flights.
Big Ben is the bell, not the clock tower. Its chime is in the key of E.
The Beatles played their last gig on the roof of Apple Corps at 3 Saville Row. It's now an Abercrombie & Fitch store.
It is illegal to die in the Palace of Westminster.