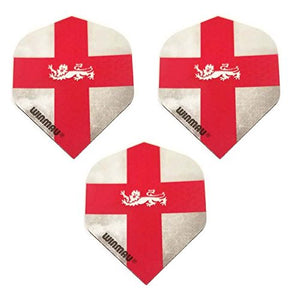 Features:
Comes with 9 standard 75 Micron Strong flights.
St. George was adopted in England because the story in The Golden Legend, about his slaying of a dragon, was similar to an Anglo-Saxon legend.
St. George was put to his death on the 23rd April 303 for refusing to give up Christianity.
The flag of England comes from St. George's Cross and is used as part of the familiar Union flag used in the UK.
St. George is also the Patron Saint of Aragon, Catalonia, Ethiopia, Georgia, Greece, Lithuania, Palestine, Portugal, and Russia.
Publisher: Winmau
UPC: 657472840148
EAN: 657472840148
Package Dimensions: 0.4 x 0.4 x 0.4 inches