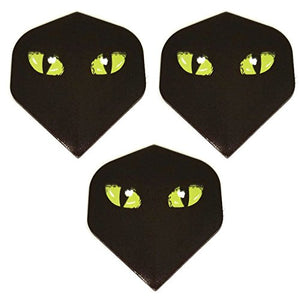 Features:
Comes with 9 Standard 75 Micron Strong flights.
Sure, their brains are small, accounting for just 0.9 percent of their body mass. But according to Psychology Today, "the brains of cats have an amazing surface folding and a structure that is about 90 percent similar to ours."
According to a 2009 study, cats get what they want by mimicking babies crying. Cats in want of food will make an urgent cry or meowing sound in the 220 to 520-hertz frequency range while purring at a lower frequency. Babies also cry in this frequency range (usually between 300 and 600 hertz), and humans find it difficult to ignore.
Cats are the most popular pet in the United States: There are 88 million pet cats and 74 million dogs.
A cat ran for mayor of Mexico City in 2013.
Publisher: Designa
UPC: 659424563969
EAN: 659424563969
Package Dimensions: 0.4 x 0.4 x 0.4 inches